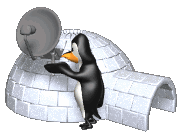 This morning I went in search of an internet provider. I almost cried when the guy from the satellite provider said he couldn't find us on the map of locations they served. So off the phone and some more searching (

) and I found
wirelesssateliteinternet.org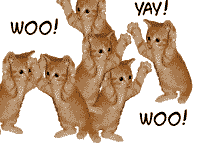 The very nice man, Bill was able to find us on his map and get us a decent deal and now we will have internet at the new house for a reasonable fee and no connect fees.
I wish I could have seen his face when I told him we were 5 miles off a paved road with no power or telephone lines anywhere near the place and yes this really was IN California.
Because I can live in the middle of nowhere with out electricity but no internet???? Oh the horrors! So it was awesome that we were able to get this done.
This all came about when I was thinking about the whole Thanks Giving thing... my internet is important to me. Although I may only get 3 hours a day at the new house it will still be a major link to the outside world and to friends and family and to information. Oh I could learn to survive without it, but I really like the internet and would be sad if I didn't have it!
Technology has really changed our world (some of it better, some of it worse)